We are proud to be one of 15 organisations who founded The Energy Charter in 2019.
Today, more than one million customers benefit from this world-first, cross-sector energy industry framework focused on working together to deliver better customer outcomes.
This is first time that all parts of the Australian energy supply chain have committed to a disclose what we are doing to help deliver more affordable, reliable and sustainable energy for all customers.
The Energy Charter is focused on embedding customer-centric culture and conduct in energy businesses to create real improvements in price and service delivery through a business wide commitment to the five principles.
We signed onto the Energy Charter because its five principles align strongly with our values, business direction and ambition to be amongst the best performing network in Australia.
The five principles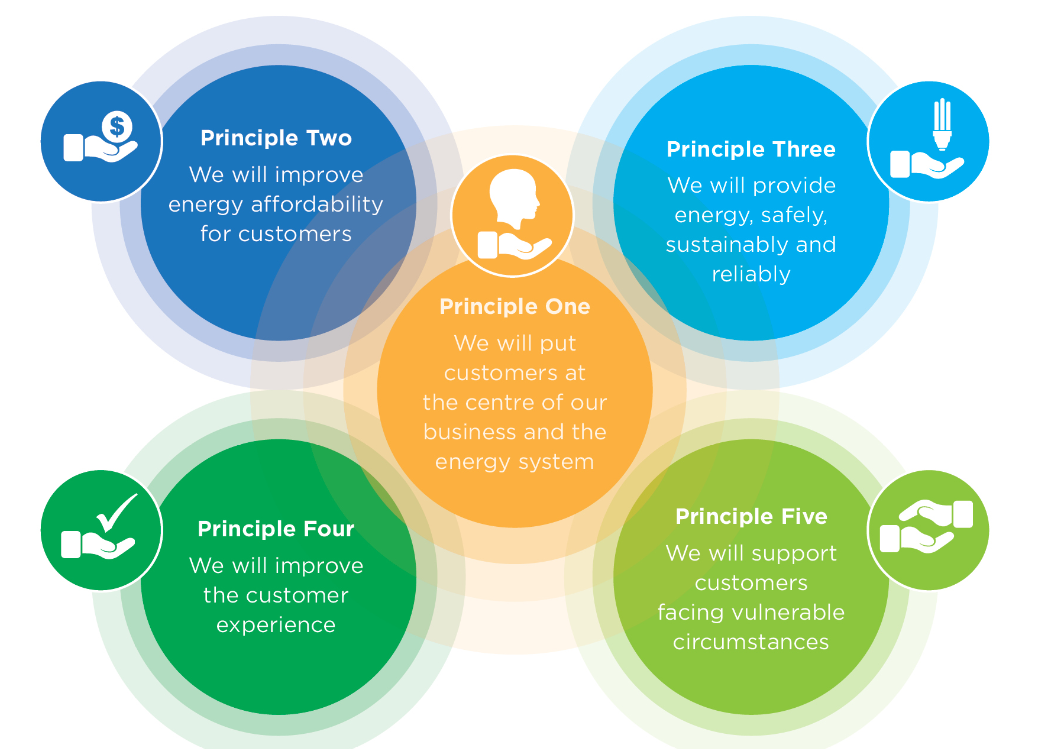 We believe the Energy Charter will help drive greater accountability and new thinking within our business and demonstrate how we are improving affordability while still delivering safe and reliable electricity supply.
Related content:
Disclosure reports
Energy Charter signatories are required to account for their performance in an annual disclosure report. An Independent Accountability Panel evaluates the annual disclosures and reports on the performance of Energy Charter signatories, with a particular focus on continuous improvement.