Endeavour Energy's Board of Directors set the strategic direction, governance framework and ethical standards. The Executive Leadership Team is tasked with developing a high performance culture and strategy to drive Endeavour Energy's sustainable success.
Board of Directors
The Hon. Robert Webster
Independent Chair

The Hon. Robert Webster was appointed Chair of the Group in June 2017. He is also Chair of Ausflag Limited and Greater Sydney Local Land Services.
Robert is an experienced company director having sat on listed company boards since 1998. He is presently a director of Brickworks Limited and the Greater Sydney Local Land Services. He is also a former Chair of Mirvac Funds and a former director of Mirvac Group, Investa Property, Allianz Australia and Macquarie Generation.
He was a NSW Member of Parliament for 12 years and a Minister for 6 years serving as Minister for Energy and Minister for Planning and other portfolios.
Kieran Zubrinich
Director

Kieran is the Head of the Macquarie Australian Infrastructure Trust (and Club) ("MAIT"), which is an unlisted fund of over A$1.8bn investing in energy, transport and communications infrastructure.
Kieran joined Macquarie in 2000 in Sydney where he worked in Infrastructure and Principal Investments. In addition to Sydney, Kieran has worked on infrastructure assets and transactions in various locations including London, Hong Kong, Dubai, Singapore, Mumbai, Guangzhou, Manila, Madrid, Seoul and Auckland. Kieran has extensive transaction experience and led the MIRA consortium's investment into Endeavour Energy. Kieran is currently a Director of a range of businesses including oil storage, rail, electricity distribution, and communications.
In addition to working at Macquarie, Kieran was previously the Co-Head of Principal Investments at SGX listed Rotary Engineering and also practiced as a Banking & Finance lawyer at Ashurst.
Michael Cummings
Director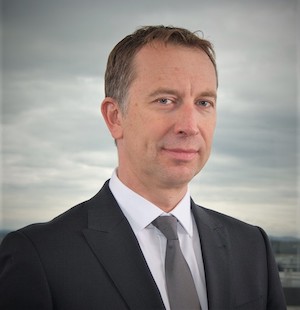 Michael is a Partner and Global Co-Head of Asset Management with AMP Capital's Infrastructure Equity business, and is AMP Capital's Head of Australian and NZ Infrastructure Funds, including being the Fund Manager for AMP Capital's flagship domestic infrastructure fund ADIT. He is also responsible for leading the Australian Asset Management teams. He is also a current director of Powerco NZ, a director of Australian Pacific Airports Corporation (Melbourne and Launceston Airports), Opal Healthcare, and also Evergen (a cleantech startup PV solar & battery business).
Before joining AMP Capital in 2012, he was the Chief Operating Officer (Energy) at Brookfield Infrastructure. Prior to this, Michael was Chief Executive Officer, Gas Division for the leading listed energy infrastructure company in New Zealand, where he was responsible for all aspects of the company's gas business; including processing, transmission, distribution and sales.
Since commencing his career with British Gas in 1990, Michael has more than 30 years of experience in the infrastructure sector.
David Bartholomew
Director

David is an experienced Non-Executive Director and has served on the boards of listed companies, unlisted joint ventures, Government-Owned Corporations and not-for-profit enterprises in Australia and internationally, in energy utilities, transportation and industrial sectors. David is currently on the Boards of Iris Energy (Independent Non-Executive Chair), Atlas Arteria, Power & Water Corporation, Keolis Downer and The Helmsman Project, as well as chairing an Executive Committee at AusNet Services.
Previously, David was Director of Infrastructure at Hastings Funds Management; the former CEO of DUET Group; and has held senior management roles for a number of unlisted funds.
Lincoln Webb
Director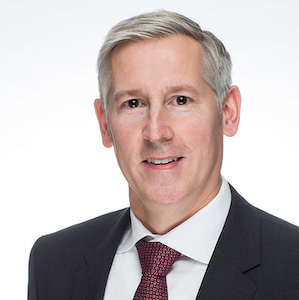 Lincoln is Executive Vice President and Global Head, Infrastructure & Renewable Resources at BCI, a multi-asset class investment organisation. Lincoln also leads the firm's Infrastructure and Renewable Capital group, which manages a growing private market portfolio and has been investing on a global basis since 1995.
Lincoln currently serves on the Presidential and Supervisory Boards of Open Grid Europe (Germany's largest gas transmission utility), and is a director on the boards of Czech Gas Networks, Mosaic Timberlands, and Viterra Inc.. He was also a director of Puget Energy in Washington State, DBCT Ports of Australia, Aquarion Water Company, of Connecticut, Thames Water, and Transelec S.A., Chile's largest transmission utility.
David Baldwin
Director

David is Senior Managing Director, Global Head of Investment Performance at Macquarie Infrastructure and Real Assets and his industry experience includes renewables, utilities, resources and petrochemicals in both private and listed companies around the world.
Prior to joining Macquarie in 2017, David was CEO, Integrated Gas at Origin Energy in Australia, where he delivered and operated Origin's LNG and gas businesses. Prior to this, he was CEO of Contact Energy. David has also held senior positions at Berkshire Hathaway Energy in the Philippines and the United States, SouthPac Corporation in Indonesia, and Shell in the Netherlands and New Zealand.
David is a director of several portfolio companies including Energy Development Corporation in the Philippines, OilTanking Singapore Chemical Storage, and a number of Macquarie Infrastructure and Real Assets holding companies.
Trevor Danos AM
Director

Trevor is an experienced commercial lawyer, company director and strategic advisor. He chairs Northern Sydney Local Health District, Electricity Retained Interest Corporation (Endeavour Energy) and the NSW Treasury Social Investment Expert Advisory Group.
He is also a member of the A/NZ Square Kilometre Array Coordination Committee. He was chair of the Organising Committee for the 2019 Asian Physics Olympiad and was previously a director of the Civil Aviation Safety Authority, TransGrid and a past member of the Cooperative Research Centres (CRC) Committee.
Helen Conway
Director

Helen is an experienced lawyer, senior executive and director. Following 10 years in private legal practice, including 7 years as a partner in a major law firm in Sydney, Helen moved into the corporate sector where she worked as a senior executive in the insurance, transport, energy, retail and construction industries over 18 years. Helen also undertook various directorships in the health, transport and superannuation sectors. From 2011 to 2015, Helen was the CEO of the Australian Government's Workplace Gender Equality Agency, a statutory authority with regulatory and other responsibilities.
Helen is currently a director of various commercial organisations in the insurance and energy sectors. She is also a director of not-for-profit entities involved in education, mental health and housing and related services.
Scott Davies
Director

Scott's career spans telecommunications, infrastructure and finance in the USA, UK and Australia. He was previously the Chief Executive Officer of ASX-listed Macquarie Communications Infrastructure Group. He spent 15 years with Macquarie Group, and 4 years as the Global Head of Infrastructure at AMP Capital.
His previous directorships include DUET Group, Codan Limited, Melbourne Airport, Arqiva (UK), Airwave (UK), Global Tower Partners (US), Broadcast Australia and Nextgen Networks.
---
Executive Leadership Team
Guy Chalkley
Chief Executive Officer

Guy was appointed Endeavour Energy CEO in December 2019 and took up the position in April 2020.
He is a highly regarded energy industry leader and influencer, and a board member of Energy Networks Australia, the peak national body representing gas distribution and electricity transmission & distribution businesses throughout Australia.
Guy has a wealth of international, financial and operational experience gained across a diverse range of sectors operating and residing in Australia, Asia, Africa, Europe, and North and South America.
His outstanding leadership qualities and experience means he is ideally suited to lead Endeavour Energy as it continues its customer-centric journey, meets record growth across Greater Western Sydney, adapts to the rapid technology change, and continues to deliver safe and reliable essential electricity services to 2.4 million people every day.
In July 2016, Guy was appointed CEO of Western Power, a Western Australian State Government-owned transmission and distribution network corporation after earlier roles including Chief Financial Officer.
Prior to joining Western Power, he worked for a decade at Veolia Water and Thames Water in senior finance and regulatory director roles.
Qualifications & board memberships
Guy is financially trained and a Fellow of the Association of Chartered Certified Accountants (FCCA).
Graduate of the Australian Institute of Company Directors (AICD) and Leadership WA 2013 Alumni.
Guy is a Board Member at Energy Networks Australia and Chair of its Finance, Audit and Risk Management Committee. He is also Chair of Leadership WA and a director of EISS Super.
Other board memberships include:
Air Brake Connections Ltd, UK (Board member)
Perth Racing (Board member)
Reactive Technologies Ltd (Advisory board member)
Leanne Pickering
Chief Customer & Strategy Officer

Leanne is our Chief Customer & Strategy Officer leading the customer experience, strategy, transformation, innovation, corporate affairs, corporate development and growth functions. Since joining Endeavour Energy in 2018, Leanne has been Company Secretary and led a broad range of portfolios also encompassing legal, compliance and risk management, internal audit, company secretariat, procurement & logistics, future networks and reporting, data and insights. Leanne was also Interim CEO from June 2019 to April 2020 leading a customer centric refresh of the purpose, strategic direction and organisational structure while also overseeing Endeavour's response to the Black Summer bushfires of 2020 and the onset of the covid19 pandemic.
Leanne is a high calibre leader who brings over 20 years industry experience in infrastructure and senior roles having been a Division Director at Macquarie and senior associate at top tier law firms. Prior to joining Endeavour, Leanne was General Counsel at an ASX50 infrastructure fund with interests in electricity, gas and renewables in Australia and overseas with a focus on mergers & acquisitions, structuring, equity and debt financings, investor relations, health, safety and environment and corporate governance.
In her current role, Leanne will continue to drive Endeavour Energy's future focus to deliver on and improve customer outcomes and future innovation.
Qualifications & professional memberships
Leanne is a qualified solicitor and has a Bachelor of Economics (Accounting) and Laws from Macquarie University.
Francoise Merit
Chief Finance Officer

Françoise is a seasoned CFO and executive with over 20 years' experience in the engineering, infrastructure and defence sectors encompassing finance, risk management, project performance, commercial and contractual negotiations.
She drives success with a focus on transforming businesses and specifically finance functions emphasising on the strategic partnership model, automation, and adoption of new technologies.
She enjoys building strong relationships and engaging her teams with fun and enthusiasm. Her coaching and leadership inspire her teams to be confident decision makers and respected business partners.
Françoise is also passionate about increasing Diversity & Inclusion and driving the organisational rewards associated with it.
She is regularly invited to speak at leadership forums to share her experience and strategies to lead the change and increase value creation.
Prior to joining Endeavour Energy, Françoise held executive and senior management roles at Transfield Services Group, Australia Defence Industries, Thales and Aurecon.
Qualifications & professional memberships
Fellow, CPA Australia
Graduate Australian Institute of Company Directors (GAICD)
Masters in Business Administration - ESSCA Business School (France)
Appointed Chair of the French Foreign Trade Advisory Board (Jan 2020)
Scott Ryan
Chief Asset & Operating Officer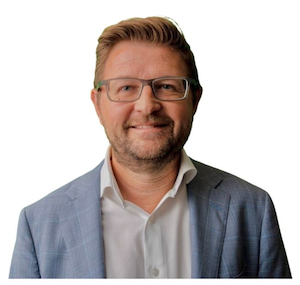 Scott is a senior executive with a track record in transforming people and business to provide a step change in organisational performance.
As Endeavour Energy's Chief Asset and Operating Officer, Scott has responsibility for grid transformation, asset management and delivery operations for the safe and reliable supply of electricity to over one million customers. His team consists of 1,100 staff comprising backgrounds such as engineers, project managers, technicians, designers and field staff.
He brings a deep knowledge of the energy industry to the executive team, having started career as a Cadet Engineer and worked in many aspects of the business including asset management and operations, regulatory and retail.
Scott's people leadership capabilities have led to major reform of our workforce and business across areas such as safety, reliability, delivery, productivity and customer focus. In addition, he also established the successful unregulated growth business Ausconnex, leading the entire end-to-end operations from business development to delivery, growing revenue 25% - 70% year on year across a three-year period.
Qualifications & professional memberships
Bachelor of Engineering (Electrical)
Master of Business Administration
General Manager Program AGSM
Integrated Safety Management Systems - Singapore Aviation Academy
Fellow, Institution of Engineers Australia (FIEAust)
Chartered Professional Engineer, Engineers Australia (CPEng)
Member of Australian Institute of Company Directors (MAICD)
Keith Hoskins
General Manager Health, Safety & Environment

Keith is a highly accomplished Health, Safety and Environment professional with more than 30 years of experience working in high risk industries such as construction, facility management, supply chains, telecommunications and energy markets. Keith has worked across entire organisations including senior executive leadership teams, HSE Boards and also engaging with work teams.
Keith joined the business in 2020 and is part of the Executive Leadership Team responsible for the entire Health, Safety and Environment function which includes maintaining a self insurance licence for workers compensation and managing public safety risks.
Before joining Endeavour Energy, Keith was the Head of HSE at APA Group which is Australia's largest gas energy infrastructure group with over $25 billion of gas pipelines and other energy assets including renewable energy generation.
Qualifications & professional memberships
Post Graduate Diploma in Occupational Hazard Management and Business Management
Graduate of the Australian Institute of Company Directors
Chartered Professional Member of the Australian Institute of Health and Safety
Andrew Pitman
General Manager Business Services

Andrew has a career of 36 years in the energy and utilities sector, with half of that time in operational and commercial roles, including senior management roles in operations management, business development and marketing, with the remainder in strategic human resources management.
Andrew joined the business in September 2008 and has been a member of the executive team for the last four and half years with responsibilities including Health, Safety and Environment, HR, Change Management, Technical Training, Property, Facilities and IT. Andrew also spent three years as Group HR Manager for Networks NSW, leading strategic and operational HR across all three electricity distributors in NSW. Before joining Endeavour Energy, Andrew was Head of Corporate HR and Organisational Development at AGL, where he also managed strategic HR issues associated with acquisitions and divestments, including the demerger of AGL.
Qualifications & professional memberships
Bachelor of Engineering (Chem)
Melissa Irwin
General Manager People, Culture and Transformation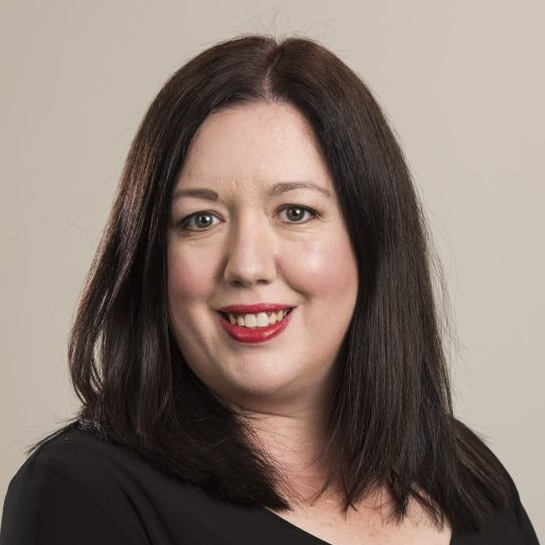 Melissa is a highly successful human resources executive with more than 20 years' experience in organisational development, workforce planning, remuneration and benefits, inclusion and diversity and industrial relations.
During Melissa's career, her strategic yet pragmatic approach has seen her lead workforce optimisation, cultural transformation and employee experience strategies which have resulted in operational efficiencies, cultural change and improved employee engagement.
Melissa's passion lies in transforming organisations through people and leadership and she is a champion for inclusion and diversity. With a collaborative and inclusive leadership style focused on developing and empowering all team members, her strength lies in her ability to create an environment where people are free to think creatively and challenge and improve the way things are done.
Prior to joining Endeavour Energy, Melissa held numerous consulting roles working with a large variety of organisations and sectors within Australia and New Zealand.
Qualification and professional memberships
Bachelor of Science (Psychology)
Marat Bliev
General Manager, Data, Analytics and Insights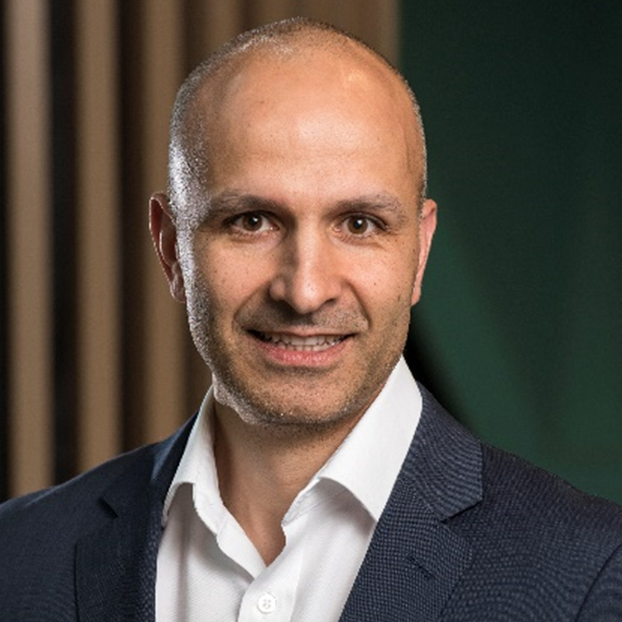 Marat took up in his position as Head of Commercial Finance at Endeavour Energy in August 2020.
He has over 20 years of financial and operational experience across global organisations in Australia, Asia and Europe in the energy, mining, engineering and FMCG sectors, where he developed a wealth of expertise in data and finance, strategy development and execution, business transformation and leadership.
Marat established new primary and backup control centres at Western Power, a Western Australian State Government owned corporation responsible for building, maintaining and operating an electricity network that connects in excess of 2.3 million customers to traditional and renewable energy sources. He was responsible for relocating all critical on-premise infrastructure into data centres. Marat also led a project to secure power supply in Perth's CBD, installing a 132kV underground cable with associated upgrading of substations; and established new 330kV terminals with transmission lines to connect the newly built wind farms operated by Bright Energy (Warradarge 180MW) and Alinta Energy (Yandin 214MW).
Prior to his time at Western Power, Marat led commercial finance, data governance and reporting teams providing support to businesses in the fields of finance and data.
Marat is dedicated to working on improving a business strategically, financially and operationally using data to drive smart decision making in complex and ambiguous environments. His excellent leadership capabilities and experience positions him well for future challenges facing the energy industry.
Qualifications & professional memberships
Master of Business Administration, University of Western Australia
Master's Degree in Accounting and Audit, RUDN, Moscow
Postgraduate Degree in Economics and Commerce, University of Melbourne
Fellow of the CPA Australia
Graduate of the Australian Institute of Company Directors