Endeavour Energy is committed to public safety and is dedicated to educating students about how to be safe around electricity.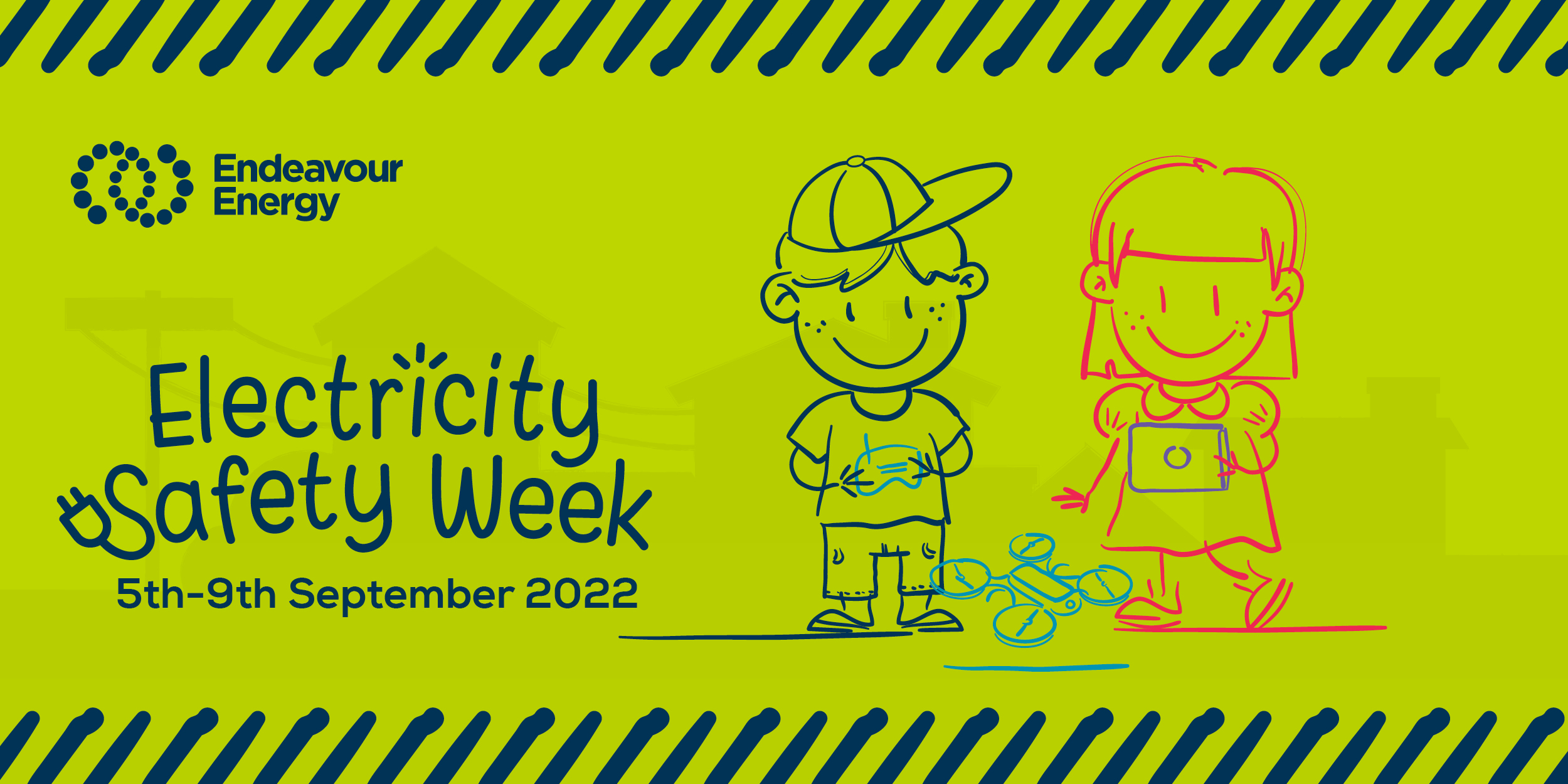 Electricity Safety Week is designed to raise awareness of the hazards associated with electricity and help teachers meet the Science & Technology as well as PDHPE syllabus outcomes for years K-6.
This year, Electricity Safety Week will be held in primary schools from 5-9 September 2022.
Registrations for a free resource and prize pack open in June. To register interest in our 2022 program, email electrickids@primary-pr.com or call 02 9212 3888.
Electricity Safety Week resources
2022 Electricity Safety Week resources can be downloaded here:
Electricity & safety unit for Years 5 & 6
Endeavour Energy has developed an Electricity & Safety Unit for Years 5 & 6 that is aligned with the NSW Science & Technology Stage 3 syllabus.
Developed in collaboration with the NSW Department of Education, the resources include a downloadable lesson book and four complementary interactive whiteboard lessons with embedded videos, virtual experiments and interactive diagrams to engage your students in learning about electricity and how to be safe around it.
Interactive safety expert videos
Join our safety trainer Warwick for two 15-minute interactive sessions on electrical safety. Students will need pen and paper to participate in activities throughout the sessions.
Electrical safety inside
Electricity safety outside
Once students have watched the videos, they can test their knowledge by completing our online ESW Kahoot Challenge here. For a print version click here.
Fun activities
We have developed at-home learning resources to help students, teachers and parents participate in Electricity Safety Week anywhere, anytime. These resources are available throughout the year – check them out below:
Electricity Safety Video Competition
We are well on the way with planning for our 2022 Electricity Safety Week Competition, so please stay tuned for more details.
Thank you to everyone who entered the 2021 Electricity Safety Video Competition and big congratulations to the winning school, Bossley Park Public School, who won $1,000 for their school's P&C Association. Watch their winning video below.