A cost-effective addition to your security systems, Nightwatch makes sure your business can be seen after dark.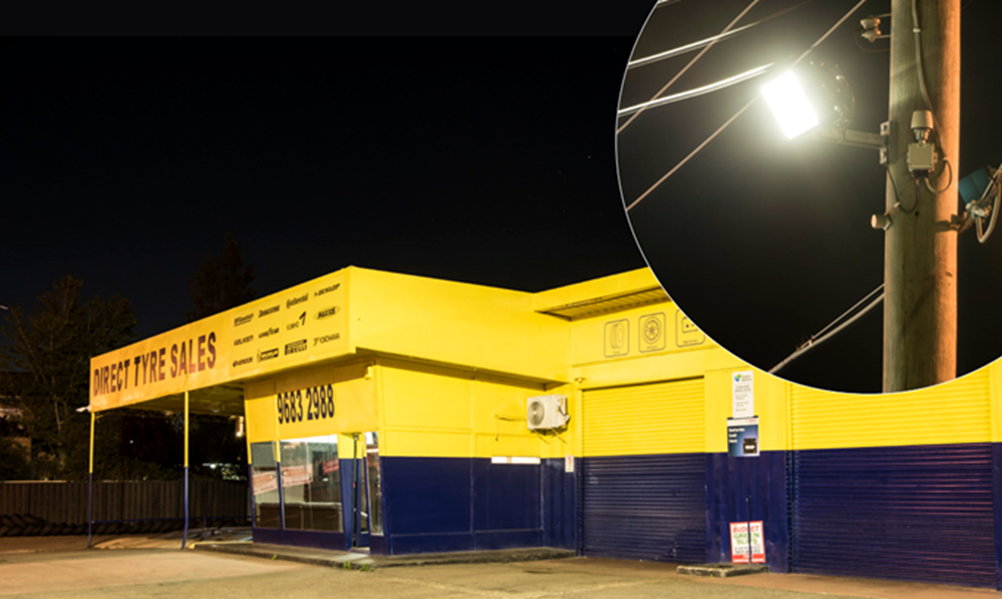 How it works
Endeavour Energy Nightwatch uses floodlights attached to existing Endeavour Energy poles to provide your premises with outdoor lighting, discouraging criminal activity and vandalism while making your brand and business highly visible to customers. The floodlights are available in a range of sizes to meet your needs and will automatically switch on and off at the same time as the streetlights do.
See the difference Nightwatch makes
Before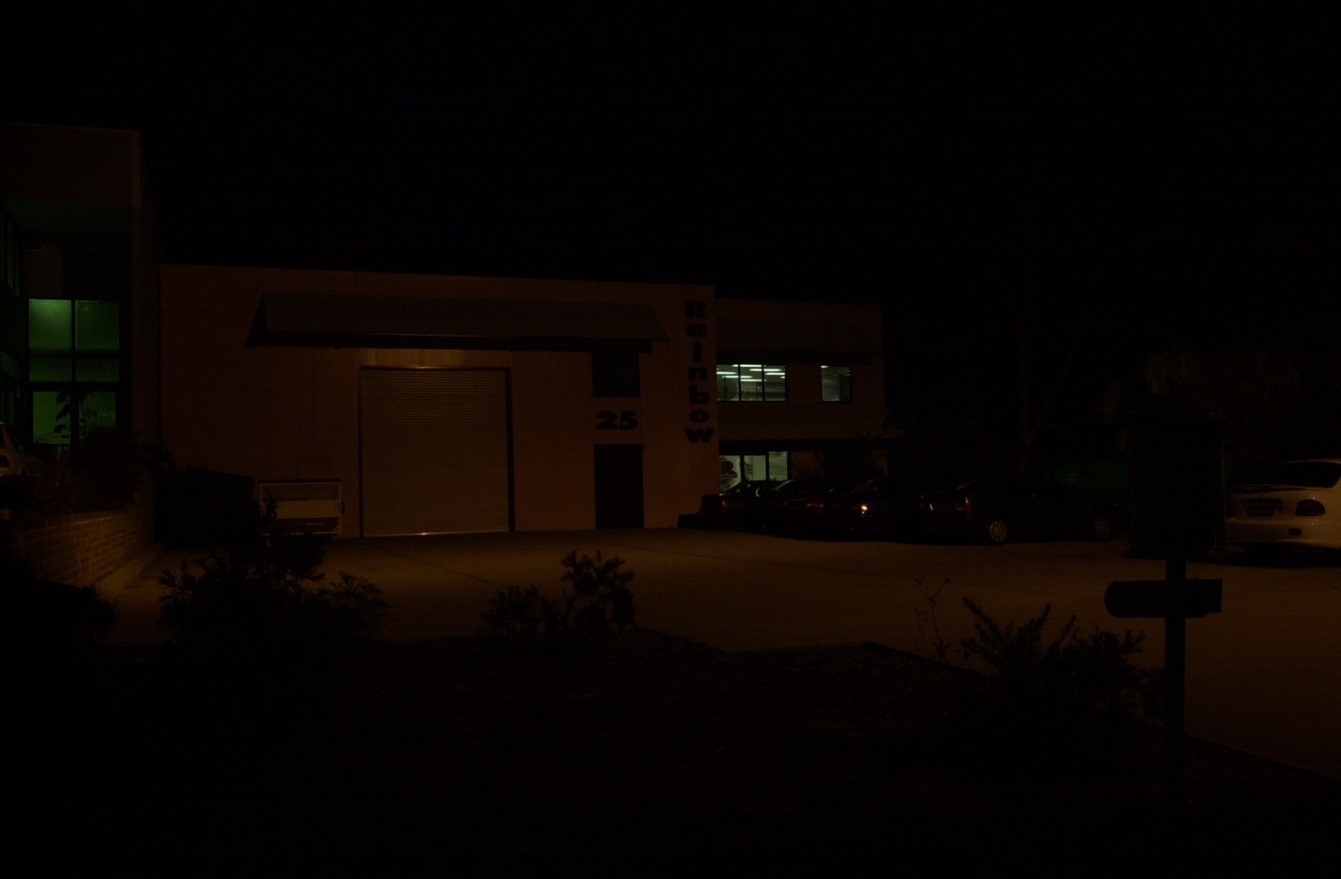 After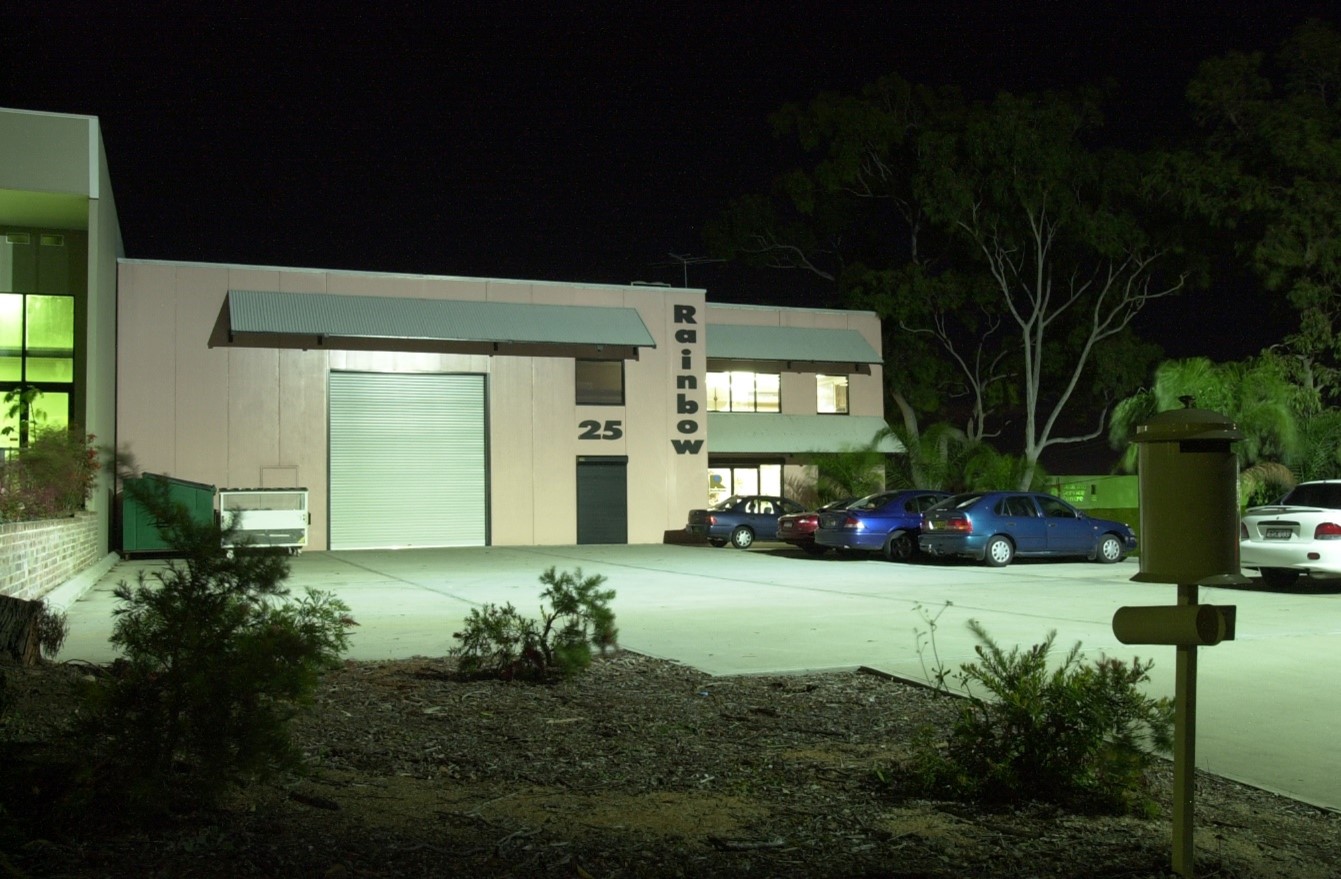 The benefits of Nightwatch are clear and bright
The Endeavour Energy Nightwatch exterior lighting solution has all these advantages:
increased security for your business
enhanced visibility for your brand
low cost monthly rental
a simple one-off installation cost
free maintenance by Endeavour Energy technicians.
We'll provide a free consultation to discuss your needs, survey your premises, and recommend the best number of floodlights or spotlights. Then once you're happy with our proposal, we'll arrange to have you protected and promoted every night from dusk to dawn.
Don't take our word for it
"For the security of customers and staff, McDonald's has to be well illuminated. Endeavour Energy Nightwatch floodlights do the trick and we don't have to maintain them"
- Ian Garton, McDonald's restaurant owner
"Our Nightwatch lights have been a fantastic way to showcase our display homes at night for passing traffic as well as provide great security that is tamper-proof and elevated away from vandals. I have been using them for over a decade with great results. No need for unsightly fittings and posts in our gardens, we love them, and they are now an essential item when planning our displays and offices."
- Andrew Kanatli, Managing Director, Kaplan Homes
How to request a free Nightwatch consultation
Enquire online now and we will be in touch:
More information
Follow Nightwatch